A square table: practical, cosy and stylish
When we think about tables, a rectangular one immediately comes to mind. It's classical and practical as well as making a strong statement in a room. However, in modern homes, where space is at a premium, the right choice is a square table that will enhance your hospitality.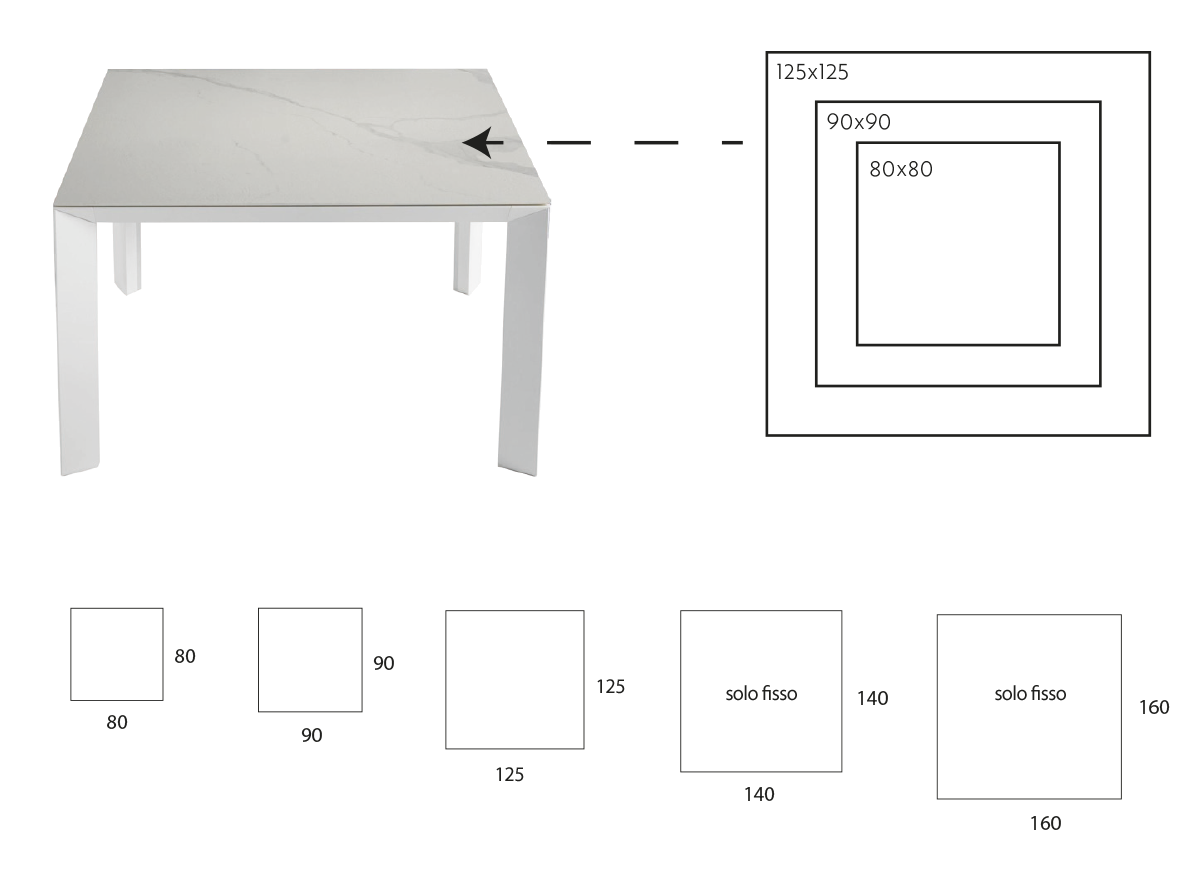 Square extending tables are not only a designer choice, but also perfect when hosting guests or a large family. They adapt to your needs and when necessary can be easily closed to take up a small square space.

Its shape makes it possible to place it in any room, starting with the small version that can seat up to four people (when closed) and going on to the biggest version that will seat up to eight people (when closed).
The drawing refers to the 125x125cm version.