The Gaia chair, for example, is stackable and padded, in a wide range of finishes for the seat and legs so that it will adapt to your personal lifestyle. Stella is a dynamic stackable chair, modern and versatile with the advantage of practical, removable upholstery. Lilia has a moulded thermoplastic frame with a practical opening in the backrest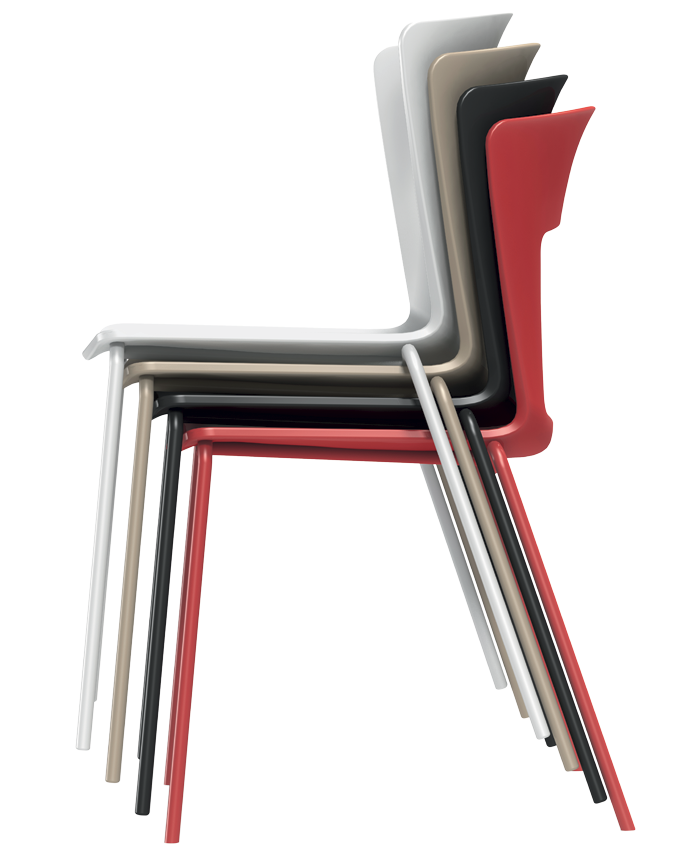 As well as being distinguished by their unique style Lilia, Gaia and Stella chairs are space-saving because they are stackable, ideal for hosting guests in limited space.
Recently the concept of 'space' has taken on an important role in all design sectors, particularly regarding interior decor. The creation of consoles and extending tables has led to a new way of arranging living room space and seating has also encompassed this new 'space-saving' mood. The usual idea of stacking chairs is of rather unrefined styling suitable for basic, not particularly elegant environments. However, for some years designers have revalued this type of seating, bringing new dignified shapes and aesthetics. Nowadays stacking chairs are attractive and made of higher quality materials. A modern, carefully styled home can integrate the design of stacking chairs in a dining room or kitchen/living room without forgoing stylish, convenient and functional décor.
Stacking chairs are mainly used in restaurants, bars, offices and conference rooms because they can be stored in an orderly way and easily handled. The contract division of Riflessi produces large supplies of customised stacking chairs, specially designed to meet all style and logistics needs.