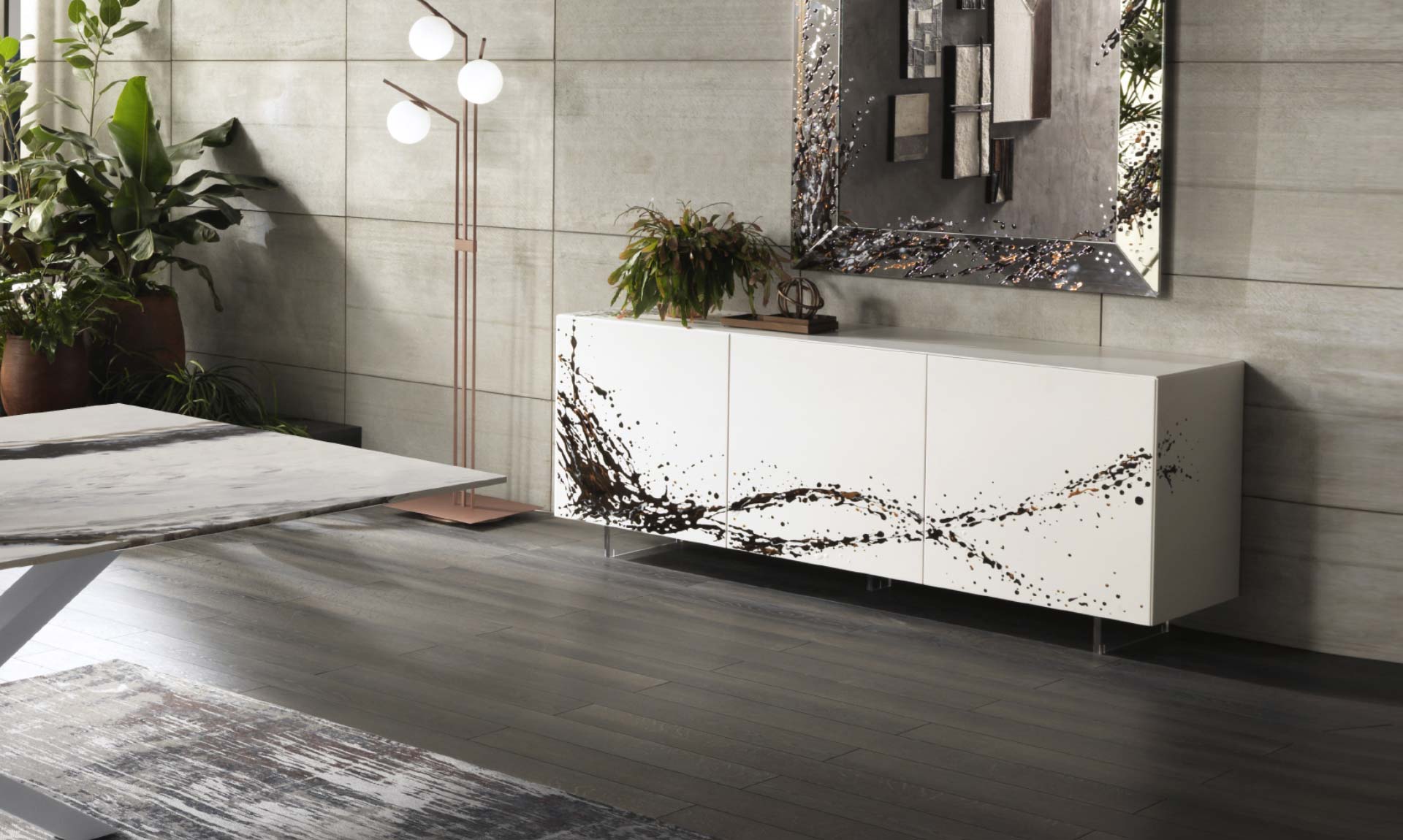 The exclusive surfaces, created by an expert decorator, which transforms Essenzia into a unique piece of furniture.
For this finish we use quality epoxy resin, the best of the cold vulcanising thermosetting polymers. The formula comprises two components that solidify when mixed, producing a bright, glassy layer. An original surface can be treated and covered in resin for lots of creative solutions with stunning effects that do not fear hard work and cleaning operations.
Essenzia is a stunning collection of cupboards, characterised by its minimalist style that marries the concept of essentiality. Due to its simple and elegant shape, the Essenzia lacquer sideboard feels at home in every room.  Inspired by a formal purity, the Essenzia range expresses itself simply by its sheer geometric linearity.
They are cut at 45° and feature a practical push-pull system.