Made in Italy by Riflessi, featuring customisation and functionality

Riflessi has made a careful selection of the best materials produced in Italy to use in manufacturing its chairs.
CERTIFIED FABRICS

Smacchia is a special stainproof fabric and all our fabrics are hard-wearing and durable.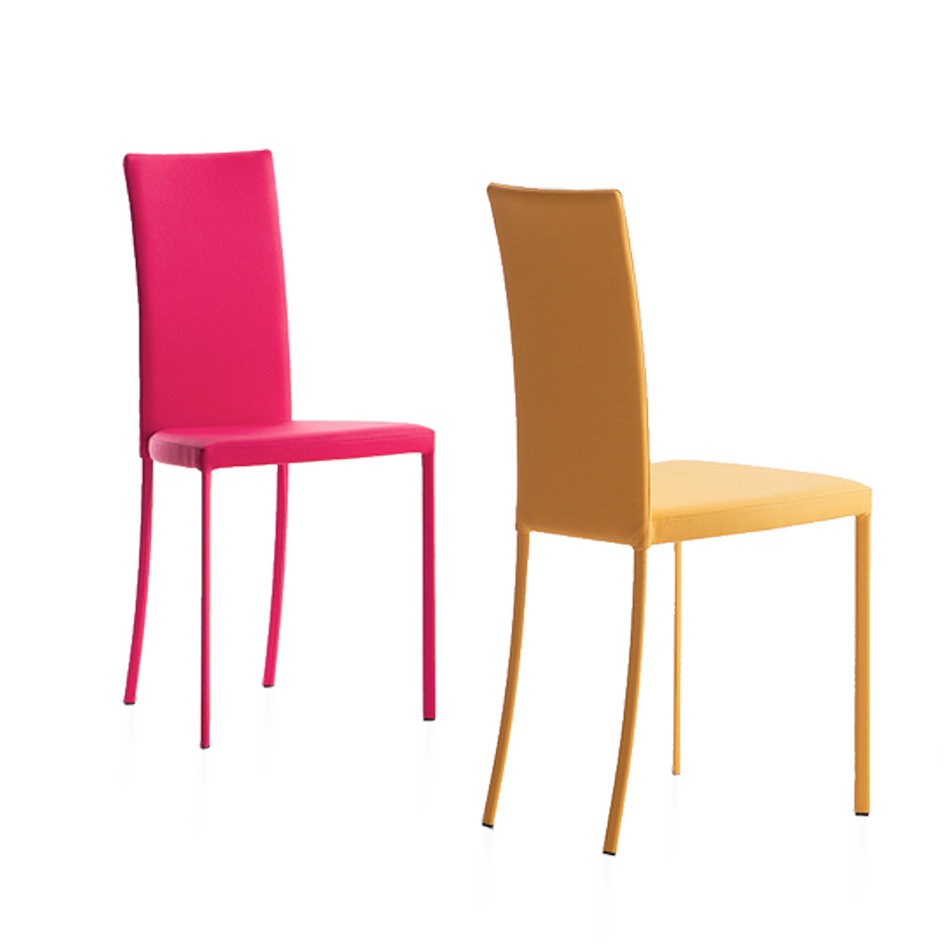 ORDER ONE PER COLOUR

You can order one per colour of chairs upholstered in leatherette or stainproof fabric.

CREATIVE UPHOLSTERY

Some of our chairs can be provided with two-colour upholstery.

SPACE SAVING

Many of our chairs are stackable.

A rainbow of colours
and comfort.

Attractive, extravagant, colourful and available to order one per colour. This is the strong point of Riflessi's comfortable Slim chair with flexible backrest. Slim is surely the most glamorous chair in our collection.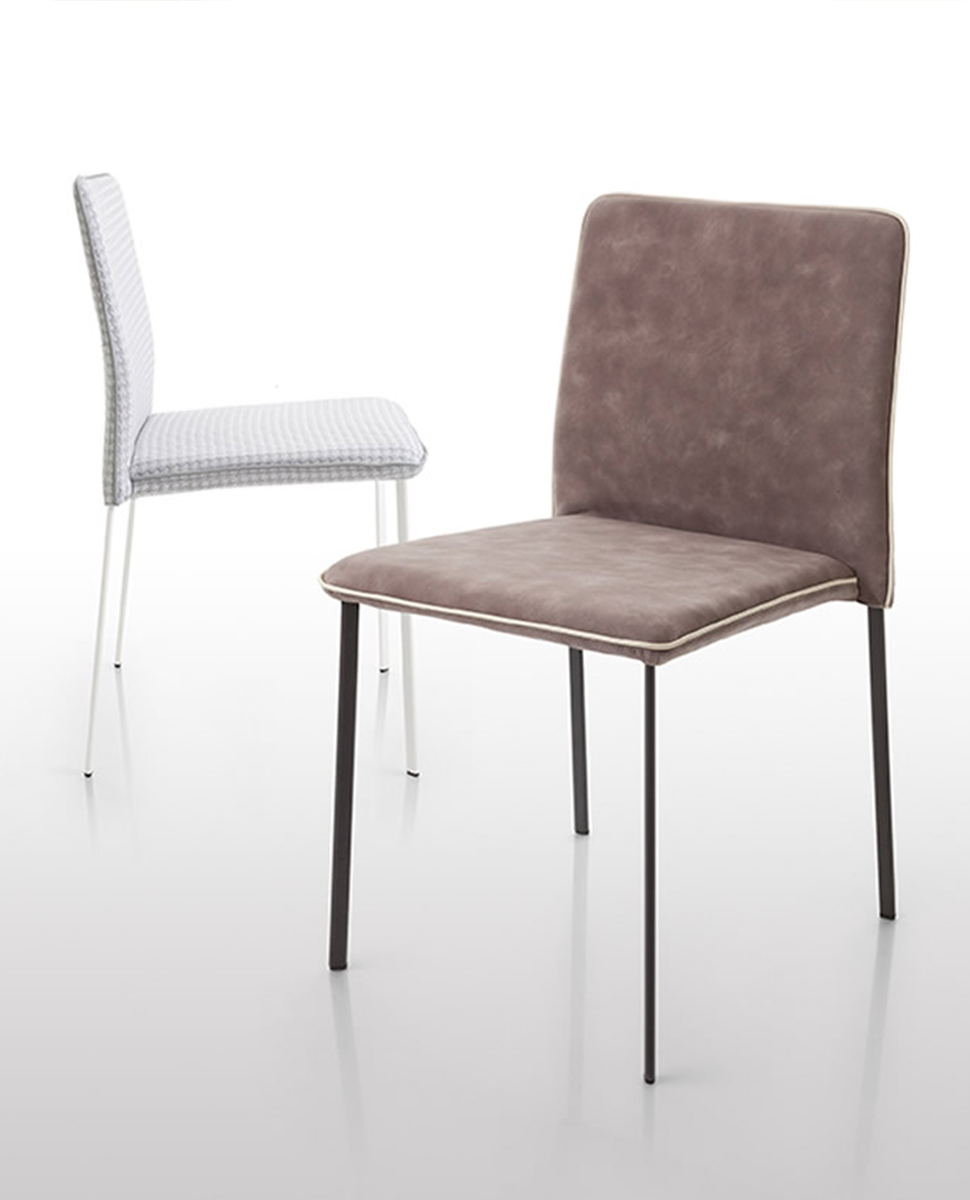 The functionality of a stackable
chair that oozes design

Comfortable, sober and stylish
for your living room decor.
Our chairs feature sober, timeless styling: Marta, cord edged, webbed seat and steel frame; Gaia, comfortable, padded, stackable chair; Luna, an elegant, sinuous chair, extremely comfortable, with a host of customisation opportunities.
Riflessi has created a line of comfortable, ergonomic chairs featuring a flexible backrest that adapts to spine contours and the seat webbing. This makes for pleasant seating to which our designers have added unmistakable style and unique design.