Hand-brushed titanium and cobalt, the new metallic finishes for the cubric series
To inaugurate the new year, the Cubric series is renewed with two scenographic finishes that make the furniture bold protagonists of interiors signed by Riflessi: a new entry in the collection, the majestic cupboard in the "quadrotto" square version, that enriches one of the most appreciated series of the company's catalogue.
Both finishes are carried out by manual brushing, a technique that leads the surface to take on a glazed and vibrant appearance, each time unique: the Titanium finish recalls the metal's resistance and solidity and pairs in a versatile way with different materials and colors, while Cobalt catches the attention revealing deep shades of color.
When opened, the furniture reveals a warm and elegant covering in Canaletto walnut wood, customized with transparent crystal shelves and practical optional drawers.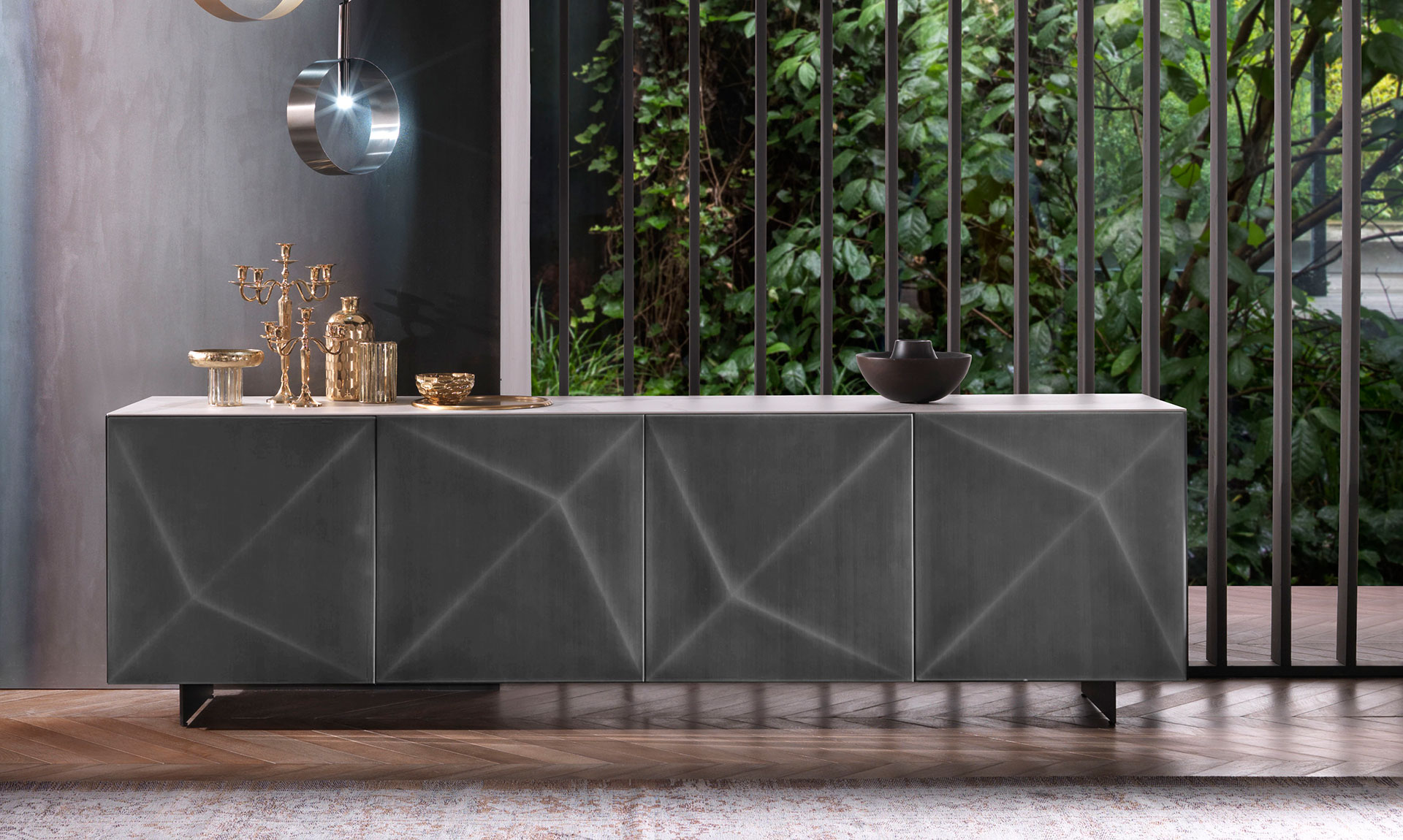 The new finishes paint the shutters and the sides of the Cubric cupboards, creating a contrast with the geometric decoration - carried out thanks to a special technique - and recalling an industrial aesthetic that perfectly combines with the deep cold of the Cobalt and Titanium tones.