Riflessi has revolutionized the concept of using space, which becomes flexible and changes according to the needs of the moment. A point of view that does not only concern smaller environments that require space optimization, and that involves all those who want a product with high technological and functional performance.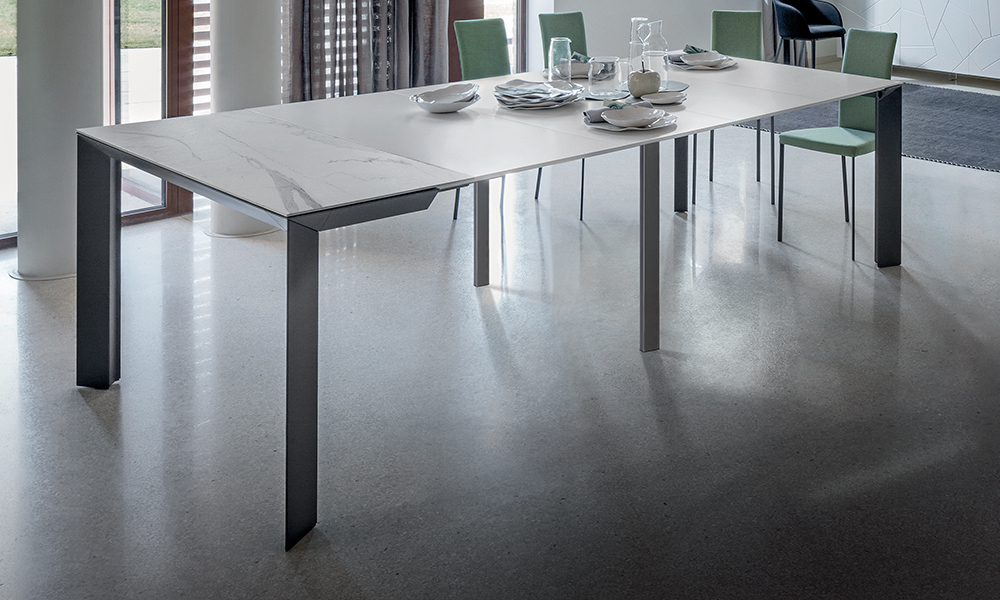 To make a table ... It takes a console!
Riflessi consoles are exclusive pieces with high technological and functional features. The wide range of customizations of finishes and materials make them perfect for every customer request that can furnish the house with an important, original and valuable piece of furniture.
- The space of a large table in only 50 cm of console
Spruce up your decor for that stylish Italian look with one of our console tables. Set up in the lounge or hallway, console tables keep small items like keys organized and offer a convenient surface on which to place your coffee cup, magazines and remote control. Try accessorizing with one of our beautiful mirrors to add a touch of modern glamour and sophistication.
Featuring clear and modern lines, our console tables come in various colors, materials and finish options to suit all needs.