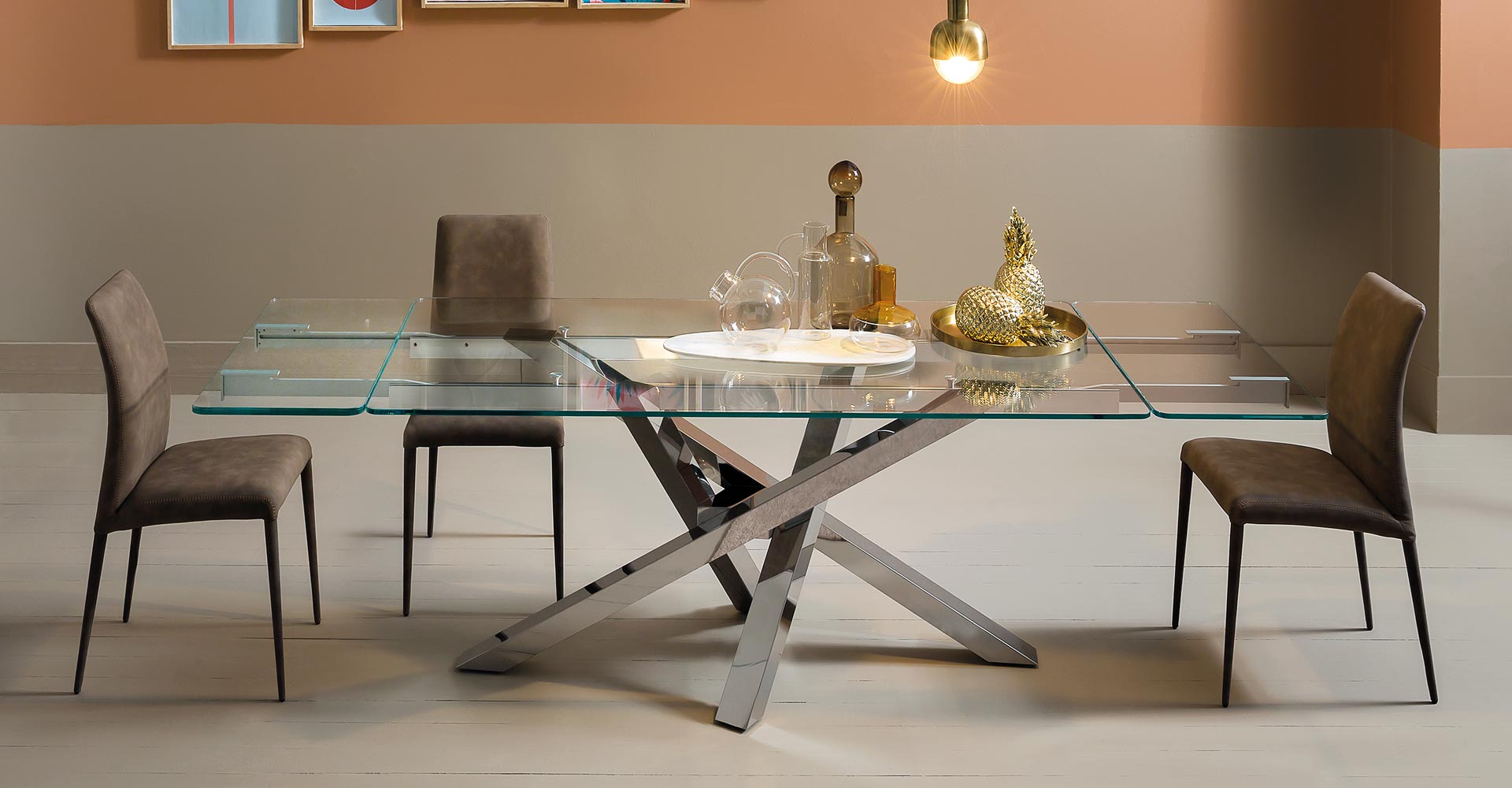 The Shangai extendable glass table was born from the need to make the shangai fixed table, Riflessi's must-have table, a dynamic table that flexibly interprets the personal style and practical needs of each person.
Fixed or Extendable Glass Top Table Shangai
The newest addition to the Shangai range is this extendable glass top table. The Shangai Big Extendable Glass Top Table features the collection's signature asymmetrical cross leg base made from coated aluminum.
Table with aluminium base composed by legs tilted and overlapped in asymmetric way, with central junction.
Available in:
Aluminium base painted white, graphite, gold pink; hand brushed painted brass.
Top in tempered glass thickness 12 mm: transparent, extraclear or smoked grey.
Top in ceramic thickness 12mm: Savoy stone anthracite, Savoy stone grey, White Statuary, Gloss Noir Desir, Calacatta shiny gold.
You can choose the shape you want
The Shangai extendable table is impressive but elegant, with an extension system easy to use, discreet and not bulky.